Mar 24, 2019 - 01:00:AM
News
---
Rootpixel is a business based on the internet and digital. The business that we started since 2007 has now become a digital business that is very calculated in Indonesia. During our business in approximately 12 years, we have gone through many valuable experiences, both pleasant experiences, success, hard work and even failure. This experience is what I want to share especially with young people and Indonesian students to start running their own business.
For 12 years in the field of digital marketing, we have received 24 precious awards. All of these awards are international awards that appreciate our products as the best products. That success certainly does not come just like that. There are many things that we have done to be able to win all of these awards. In addition to innovation and continuing to improve product quality, sharing is also our way of achieving success. Sharing this experience of doing business with the younger generation aims to arouse the business spirit of Indonesia's young generation. That's why it's not uncommon for us to be invited to fill and become speakers in seminars and talk shows on various campuses in various regions of Indonesia.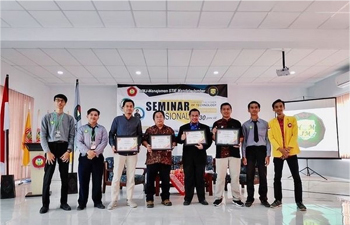 Not only sharing experiences and tips in starting and running a business, in the talkshow and seminar program which was packaged in this form of sharing, we also benefited greatly from the younger generation of friends who attended. Like some of the following benefits that we often get from our colleagues who are always enthusiastic about participating in sharing with us.
1. Meet Many Young People with High Spirit
One of the benefits that we get from being a speaker is being able to meet young people who have high enthusiasm in running a business. From them we not only provide experience, not infrequently We also can share thoughts about business, especially internet marketing which is currently becoming a trend.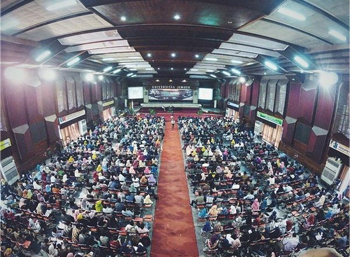 2. Strengthening and Establishing Relationships with the Online Business Community
The seminar where we were speakers was not only attended by young people who were passionate about starting a business, but also those who had already been involved in this world. Not infrequently in events like this, we have the opportunity to meet with communities that are engaged in online business. Meeting with these communities is certainly able to increase and expand our relations and also increase the place We can exchange ideas and ideas.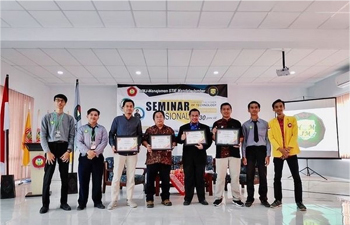 3. Strengthening Solidarity with Levidio Members
The last benefit that we can feel from our activities as speakers in talk shows and seminars in various regions in Indonesia is that it allows us to meet directly with the members of Levidio who have played a major role in our success. The members who usually interact only through cyberspace can we meet directly. That way we hope that we can strengthen solidarity between Us and the members.
Speaking at seminars and talk shows is one of our ways to share and develop the business that we have been running for 12 years. This way will not only benefit the seminar participants who attended the event, but also for us. As explained above, by sharing with these young generations, We also, both directly and indirectly, also benefit us.
---